Where:
Commercial dish or glass washer
When:
For use in conjunction with dish wash detergent as an additive
Why:
Auto dosed product for use with commercial dishwashers. The rinse aid works with the dish wash detergent to speed up drying, improve the appearance of washed items and reduce water spotting. Provides specific improvements to results when washing glasses.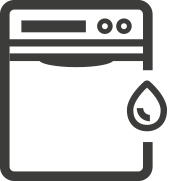 How:
Auto dose 0.5ml per 1L of water
PPE:
Avoid:
Manual use
Packaging:
2X5L/25L
Application:
Auto dosed
Product Description
Formulated to provide professional warewashing. Use in conjunction with commercial dish washers and dish wash detergent. Suitable for use over a wide range of water conditions and machine types. Gives streak free sparkling results. Significantly reduces drying time.