Where:
Vinyl, linoleum, rubber and sealed wood
When:
For use on light to medium traffic areas
Why:
To maintain a high gloss finish to floor already treated with Floor Polish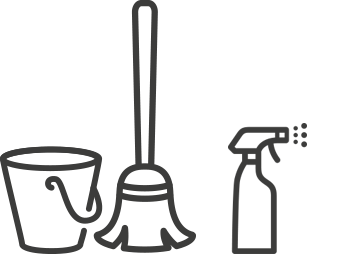 How:
Ensure floor is free from dust, debris and marks. Dilute 30ml per 1L of water into a mop bucket. Apply a thin even coat of Floor Maintainer. Allow to dry before machine buffing. Spray application dilute 30ml per 1L of water into a trigger spray.
PPE:
Avoid:
Application to dirty floors
Packaging:
2X5L
Application:
Dilute
Product Description
A blend of high quality polymers and waxes, designed to leave a high shine wet look finish to floors. Has slip retardant properties and will provide a durable finish. Responsive to high speed polishing and burnishing. Excellent maintenance product to ensure all floors retain the high shine finish between stripping and application of polish. Suitable for use on a diverse range of sealed floor finishes.