Where:
Commercial dish or glass washer
When:
For cleaning of commercial dishware, glasses, cutlery and utensils
Why:
Auto dosed product for use with commercial dishwashers. Provides excellent cleaning results. Prolongs life of warewashers.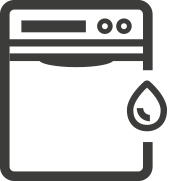 How:
Auto dose 3ml per 1L of water
PPE:
Gloves
Glasses
Avoid:
Manual use
Packaging:
2X5L/25L
Application:
Auto dosed
Product Description
Formulated to provide professional warewashing. Use in conjunction with commercial dishwashers. Suitable for use over a wide range of water conditions and machine types.